Get Freaky In the Club
Monday, November 05, 2007
After 3 months absent, finally last Sat night I'm back to d club.
Nothing change inside the club, just we have a new Live band performance, which are more Hottest and more bitches! One of the singer just looks like Rihanna, but she's damn Short…..and no doubt she's HOT! I Lose.
The guy is taller and cool than last time, and another girl looks so Chinese and she's not really good for her performance. Well, keep your hard work gal!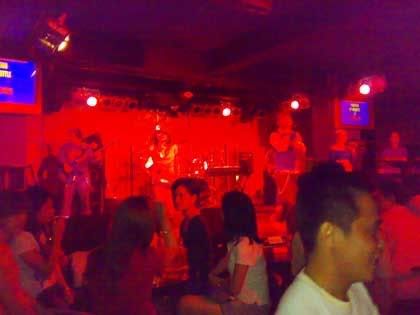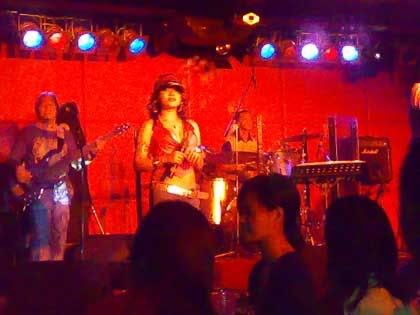 I was like, ya good…..Look at here Rihanna.
Chivas for everybody, buy one get one free for 7.50000 IDR.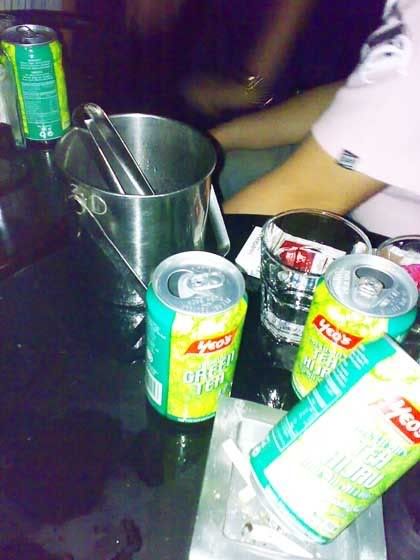 But nah, I drink Green Tea.IT'S ALL MINE!!!!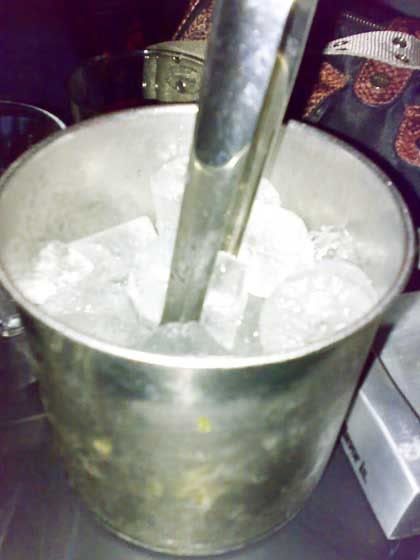 I was wondering who's an idiot that ordered an iceberg ??
Haha, actually no ones ordered it, it's a free things =P
Bunch of my dancing friends also took part in our group, and they are freaking rock the club… they just can't stop dancing, what a Horse power I guess.
It's getting hotter when the DJ hit the beat…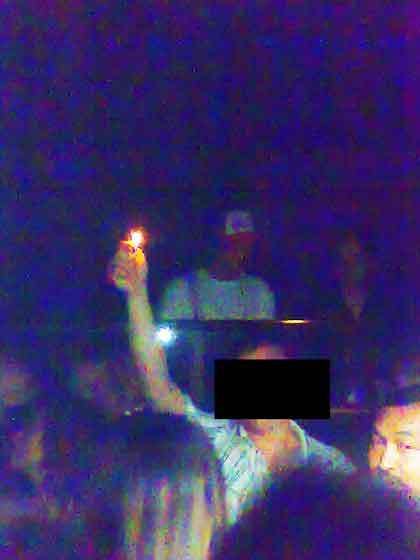 GET BURN!! HIS FACE TOO STUPID TO BE SEEN, so I just BLACKOUT him.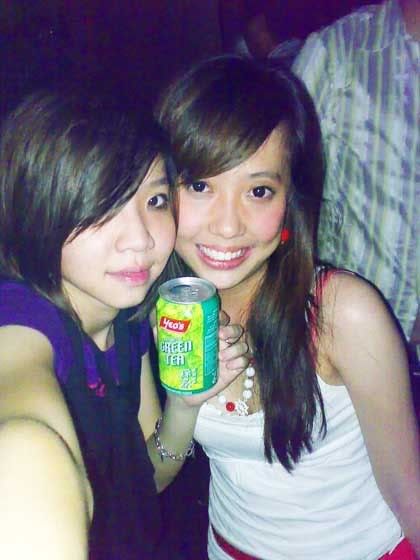 Me and my pretty toxic doll, Sese Rock and Roll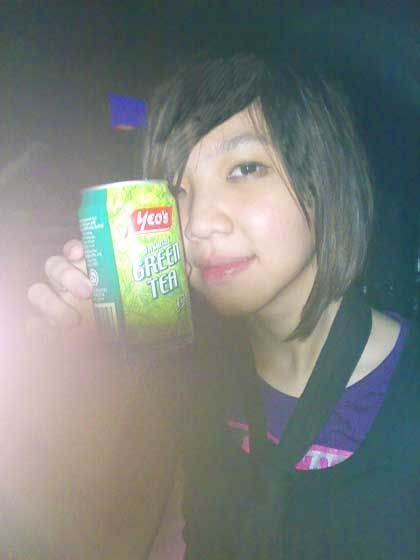 I said Green tea For Life!! iget drunk cause of GREENTEA, WTH??
And she said.. no asshole, Beer For Life!!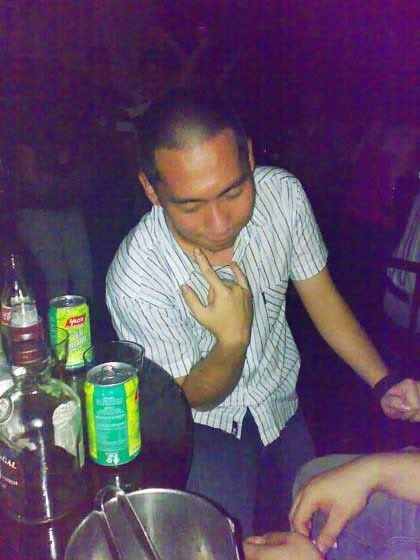 Drunken master Rock the club with his innocent smile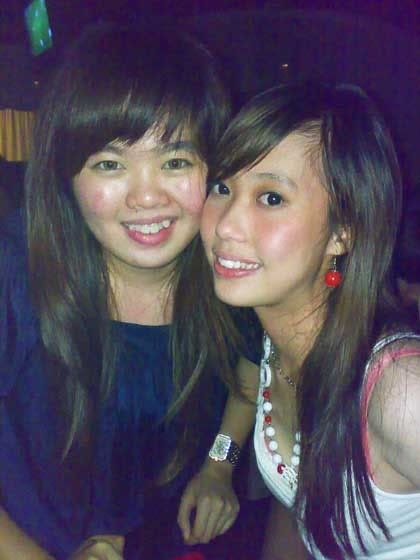 We are getting hotter now……..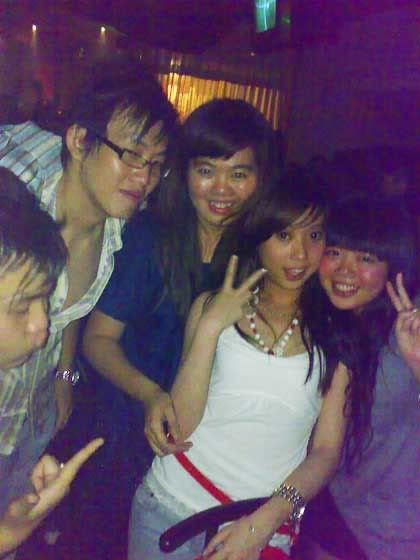 Peace for clubs!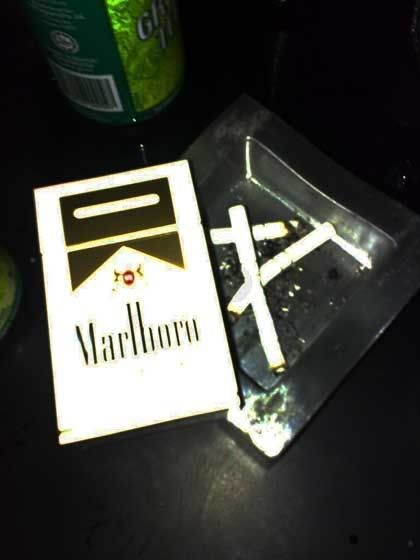 Let's get smok'in here!!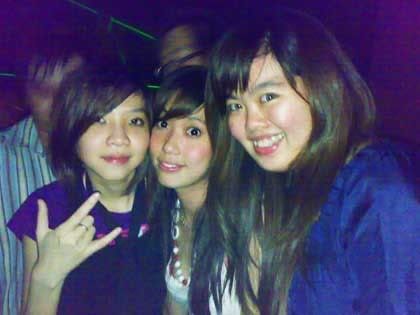 BFF in the club!
End up the night at 3 am.
Luckily I didn't get hangover the next morning, just got a bit BACKBONE-ACHE, cause I slept at my friend's house which just cover by a very slim bed at the floor, it's like sleeping at the plank. Geez.
NB: to my sweetest Dingdong, please faster visit me before I kick your ass!!
It's like everywhere I go, I keep thinking of you
How Do I Breathe without you by my side
How will I see when your love brought me to the light
Where do I go when your heart's where I lay my head
When your not with me, how do I breathe?
Do not get me wrong, I cannot wait for you to come home.
For now you're not here, and I'm not there
It's like we're on our own.
To figure it out, consider how to find a place to stand.
Instead of walking away, and instead of nowhere to land
This is gonna break me clean in two
This is gonna bring me close to you
Back to work Dang!